Our Founder's Health Story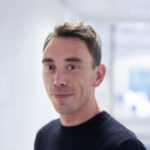 "For years I have been silent about living with Crohn's Disease because I knew that people would not understand. They would not see it. In my professional life people would judge it, would deny me jobs because of it. But now I will speak out."
Read Roeland's Story on Huffington Post
How this benefits you.
Have regular conversations with Nori whenever you want to and from any device. She helps you to understand and change your lifestyle behavior when living with Crohn's, Colitis or IBS. To decrease any symptoms, and improve your overall quality of life. 
And because Nori is computer-driven; the more people that talk with Nori, the smarter she becomes. The whole community benefits.
So, Nori is a robot?
You could say that. Nori is computer-driven, but she is very smart. Also, the Nori Health team is always available if you want to speak to a human. Just click the blue 'question mark' button on the lower right at anytime.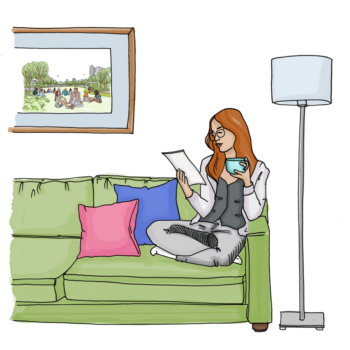 Someone who is always there for you.
Nori will have conversations with you about everything that impacts your condition.
She learns about what triggers your symptoms. And guides you to explore changes that make you feel better in daily life.
Energy levels
And managing your condition in daily life. Including diet optimization, exercising routines and much more to bring your life forward.
Mental strength
A holistic approach to improve your mental strength and stability, in order to find acceptance, resilience and openness.
Stress reduction
Decreasing stress is one of the key factors when living with a chronic bowel disease. Discover underlying triggers to really make a change.
Nori is empowered by a growing library of 100+ scientific-based topics.
You have highly personalized conversations based on your profile and needs.
700+ people already subscribed for early access. Join them now, no obligations:
Your conversations are safe with us.
Nori Health is compliant with the highest
privacy standards.