IBD Rates: Three Times Higher Than Estimated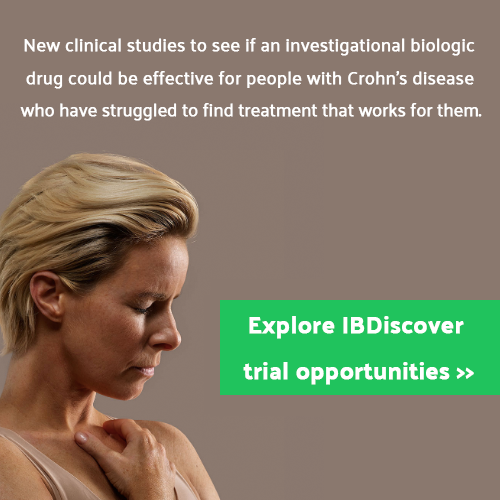 According to new research presented at UEG week in Barcelona, IBD is three times more common than previously estimated and having IBD drastically increases the risk of developing colorectal cancer.
UEG Week: New Research Findings
The United European Gastroenterology (UEG) Week was held on October 19-23, in Barcelona, Spain. Medical professionals and industry partners gathered to exchange IBD information and experience. UEG week is a major platform for researchers around the world to submit and present their latest findings.
Previously, only limited or dated research existed around ulcerative colitis and Crohn's Disease prevalence in the UK. The Health Improvement Network (THIN), a UK primary care database, displayed that IBD prevalence is three times higher than previously reported (between 200 and 2017):
-Ulcerative colitis increased by 55%
-Crohn's disease increased by 83%
The study also suggested that IBD rates are predicted to rise significantly from 2017 to 2025.
Dr. Dominic King, a speaker at UEG week, stated in Eurekalert:
"Our study suggests that IBD prevalence is likely to rise substantially over the next decade. As there is currently no known cure for IBD, patients will often need complex and costly treatments throughout their lives. This predicted rise in prevalence may place an even greater strain on already overburdened healthcare systems." [1]
He added in Healthline:
"With increasing levels of IBD and this risk, it is important that clinicians and patients are aware and ensure patients have follow-up and that surveillance takes place." [2]
Colorectal cancer
Colorectal cancer affects the colon or rectum. It's typically seen in older adults but can happen at any age, especially if there's consistent inflammation or damage present as with Crohn's or colitis. It usually begins as small noncancerous polyps or a benign tumor which becomes cancerous over time.
The new study also found that patients suffering from Crohn's disease had a 23% increased risk of developing colorectal cancer when compared with non-IBD subjects. Ulcerative colitis patients had an elevated risk of 43%.
IBD: Impact on the Healthcare System
Inflammatory Bowel Disease (IBD) is a group of gut disorders involving inflammation. IBD affects over 3 million people in Europe and the severity of the symptoms are long-lasting and undefinable. This makes prevention or cure very difficult, leading to a massive impact on both the patient and the healthcare system [1].
Higher rates of depression and reduced work participation are just a few examples of how IBD impacts quality of life. An estimated 44% of IBD sufferers claim they got fired from, or had to quit their job because of the disorder. As for mental health, some studies have shown that adults with IBD were at least twice as likely to have experienced depression at some point in their life, when compared to control subjects [1].
Having IBD also puts an enormous financial burden, both on patients and their families. IBD patients' annual costs are three-times higher than non-IBD patients. IBD patients take on more than twice the out-of-pocket costs than non-IBD patients.
Working towards a solution
The shocking rise in IBD cases puts a tremendous burden on the global health system. Yet there are inadequate disease management practices in place. Many professionals have limited, if any, training on IBD. Timely diagnosis, education, and support around IBD is lacking.
It's extremely important to increase efforts towards finding effective treatments that allow patients and their families to lead happier and healthier lives.
New standards of care are raising the bar for IBD care. At the British Society of Gastroenterology annual conference in 2019, 59 statements were shared that describe what good care and treatment looks like for IBD. In addition to the new IBD standards, IBD services will be benchmarked for the first time.
NoriHealth's mission is to work towards an IBD solution. Through a growing library scientifically-backed information and approaches for habit change, Nori provides personalized conversations to help IBD and IBS patients improve their health and live better lives.
This article has been written by Lisa Booth, registered dietitian and nutritionist, and co-founder of Nori Health. Content is based on her professional knowledge, and our collection of 100+ scientific research study papers.